Each light feature on FARO has a different 'job': the top lights are smaller but very powerful (for visibility from further away), while the hidden light is much bigger but not as powerful (for communication with drivers closer to you). Combined, FARO has over 500 lumens to make you visible and maximize your light footprint.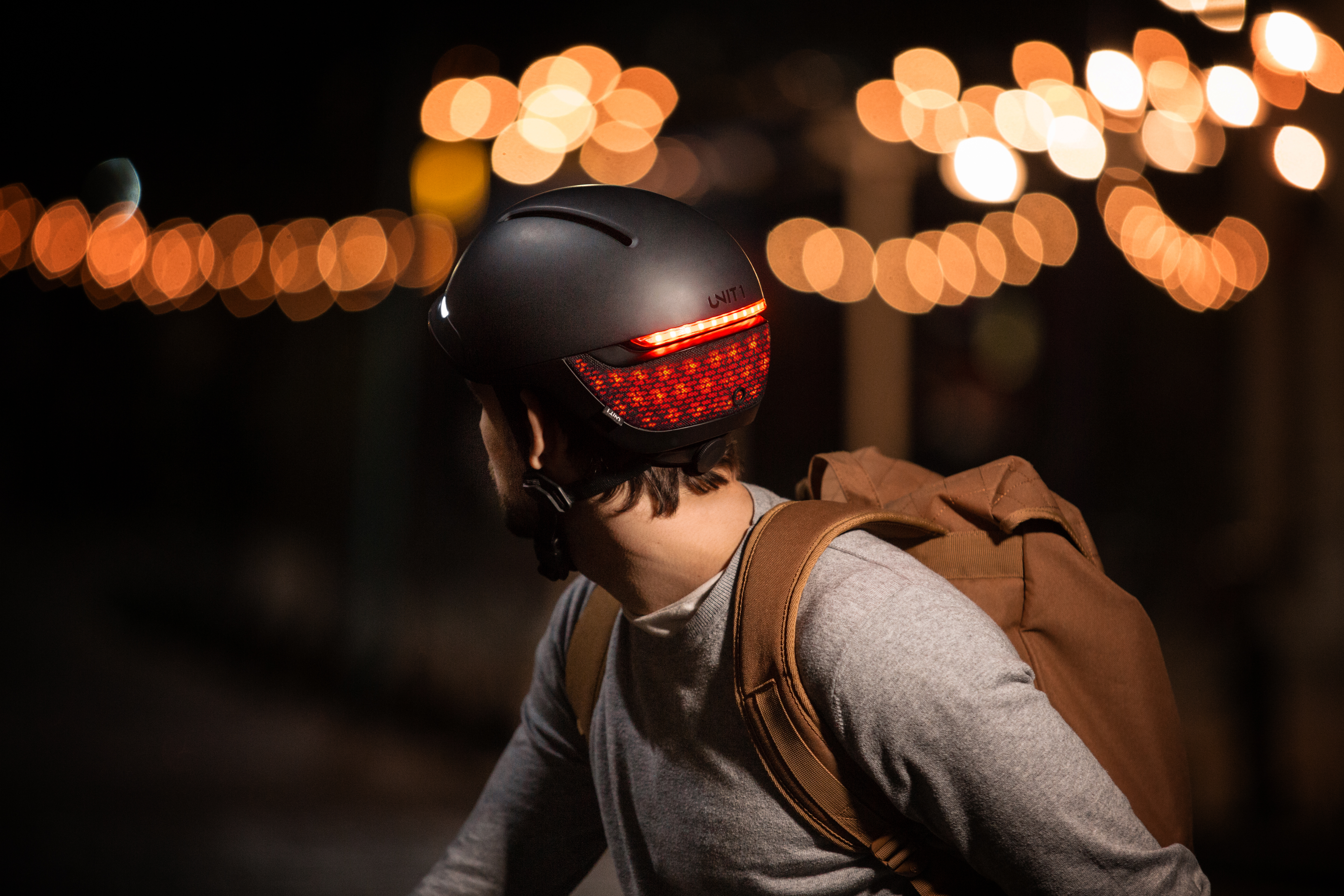 Front & Rear Lights
FARO features LED lights both in the front (white) and the back (red) of the helmet. The purpose of these lights is to make you visible while riding, and to show the direction in which you're traveling - just like cars do. The front lights are not intended to illuminate the path in front of you - and do not replace bike lights; their goal is to make you visible to others on the road.
Rear Hidden Lights
In addition to the previously mentioned lights, FARO has 48 RGB LEDs hidden beneath tear-proof, weather-proof fabric. These 'hidden lights' can be fully customized from the FARO App - you can even change their color.
Turn Signals
Turn signals can be activated only with the Navigation Remote, which is an add-on. The turn signals come in three preset modes: full sweep, half sweep (starting on the center), or blink (one static arrow on either side, blinking). In addition, you can fully customize them the way you like.
Turn signals can be set to turn off automatically after a certain number of seconds, or manually with the remote.
Brake Light
As well as the turn signals, the brake light requires that you have the Navigation Remote in order to work, and is fully automatic. The Navigation Remote has an accelerometer - when it detects a substantial decrease in your speed, it will automatically turn on the brake light on your helmet. The sensitivity of the accelerometer can be adjusted using the FARO App.